Watching a baby grow is so entertaining. Every day there seems to be little changes. Michael is already five months and here are some highlights of his life so far:
He is grabbing things like a champ!
He is rolling over which has resulted in him now sleeping on his stomach.
He is sleeping pretty regularly from 9:00-7:30 give or take a half hour.
He loves his bouncer and looks like he is riding a wild bull when he really gets going.
He loves watching the doggies and laughs when Sadie catches the ball.
He is interested in everything and is looking around constantly.
He gives shy smiles and big smiles.
He is a mostly happy, easy going baby.
Here he is in his grown up 5 month old outfit :-)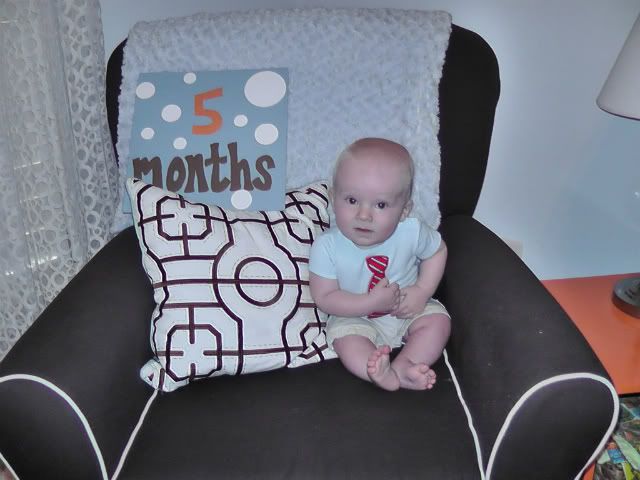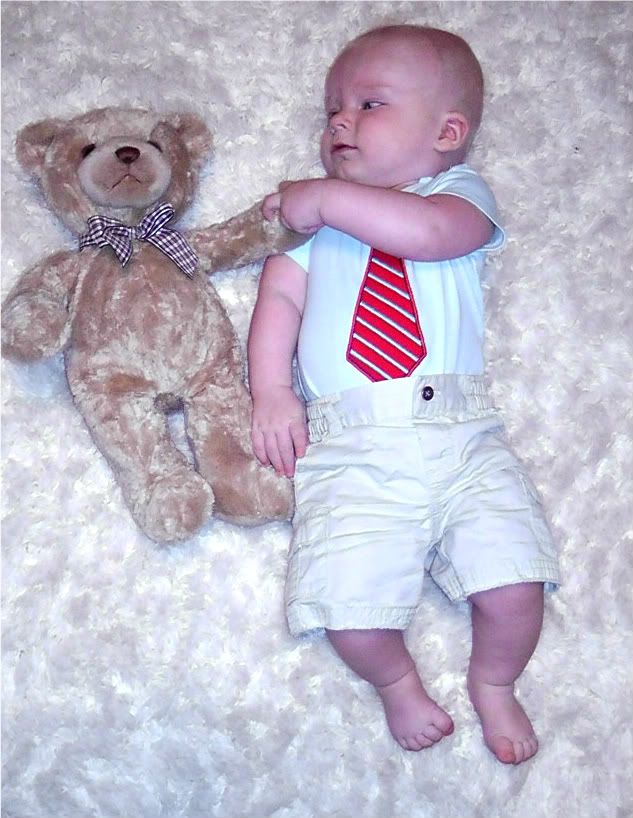 We love you Mr. Michael! These last five months have been the best!