Michael is a whole year old! It has been such a fun year watching him grow and change.
We had a great celebration with family and friends on Sunday. We had a puppy-themed party and I think Michael loved it! Of course he won't remember any of it, but it was still a special time to celebrate his first year of life. He was surrounded by people that love him and he got some new cool toys including a sit 'n spin, a blow up pool, a talking puppy, a vacuum, books, and puzzles. Here are some pictures from the big day...
Here is the entry way where guests could sign the book, "Charlie the Ranch Dog" by Ree Drummond for Michael. There was also an "Adopt a Puppy" station for guests to take a (toy) puppy home.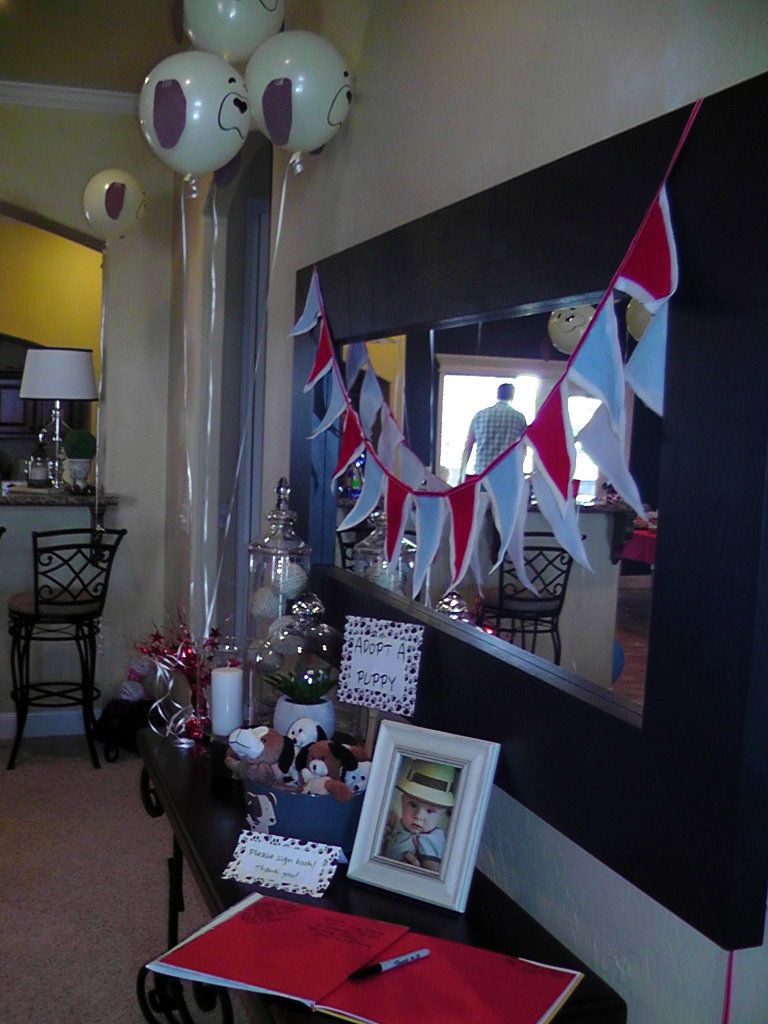 The spread...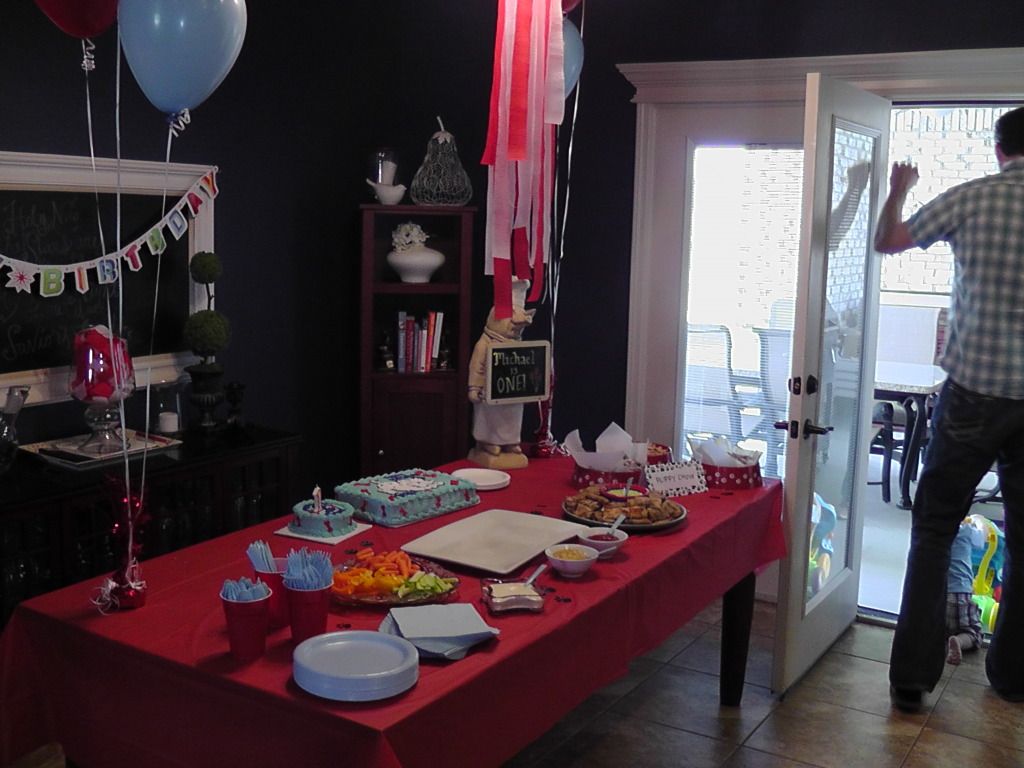 Including... Puppy Chow... of course!
The cute cakes from Ms. Piggies...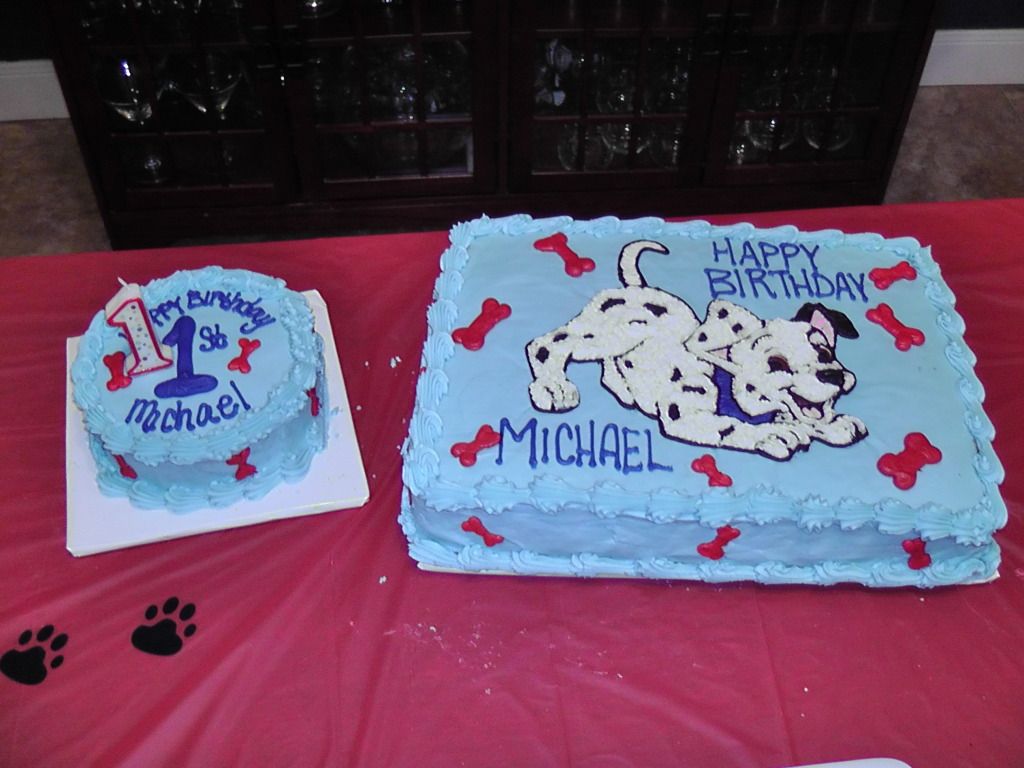 Me and the Birthday Boy! He had just given me a big kiss! I think it was his way of saying, "thank you for the great party!" (That's what I think anyway :-)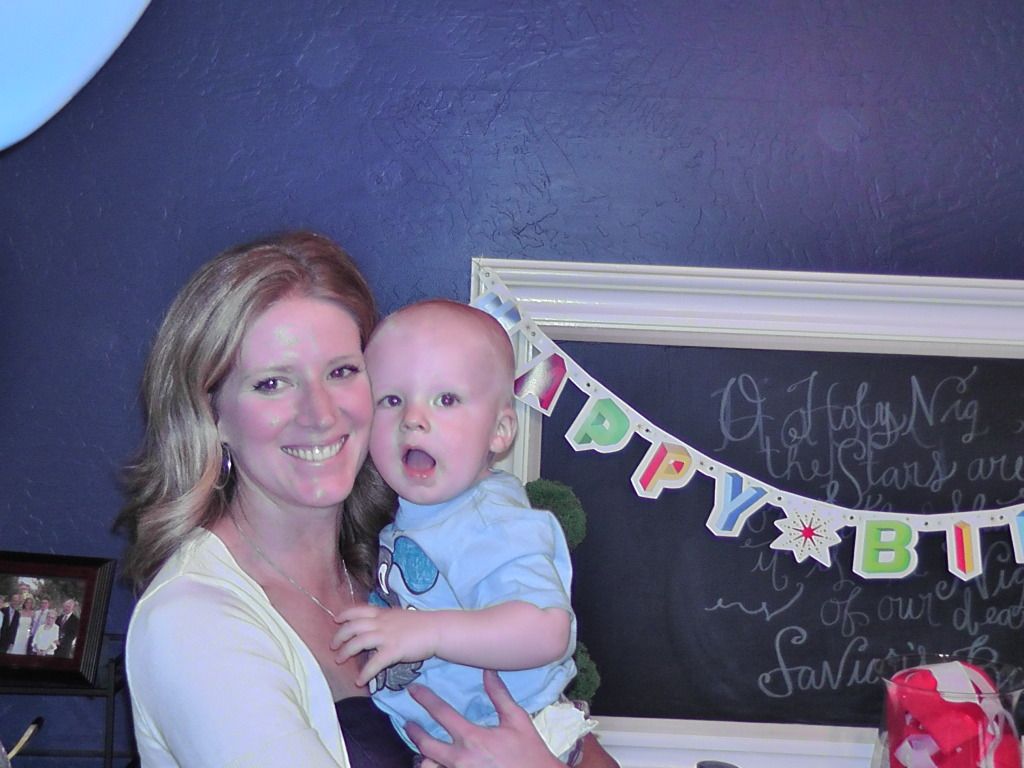 The happy family!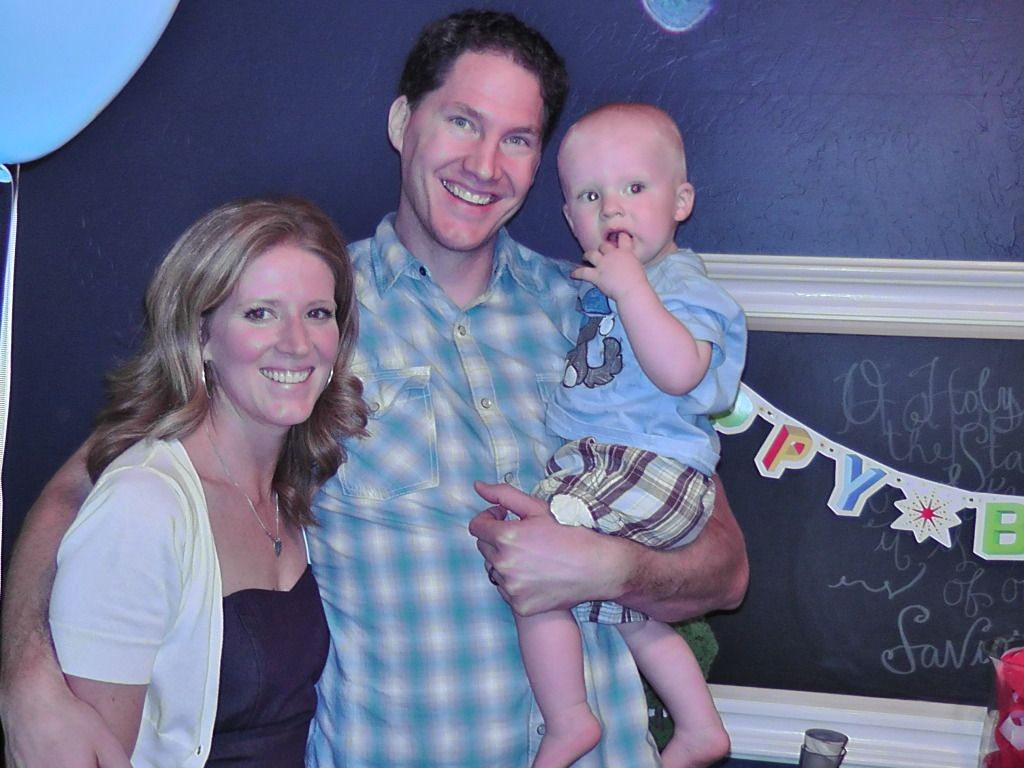 Mikey with the grandparents...
And some cute puppies stopped by...
The Birthday Boy!!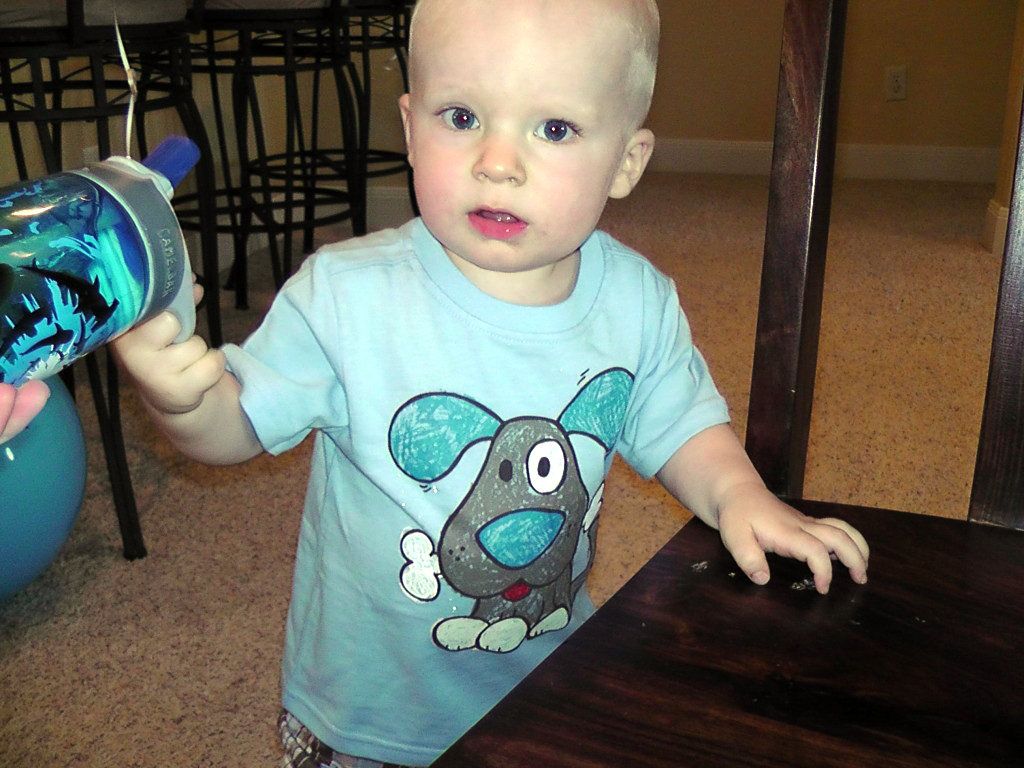 The cake eating... Michael was pretty careful at first. He kept taking little pinches of frosting and then he started to back for more and more and more. He seemed to like the frosting and ice cream the best. He liked to stick his thumb in the different frosting colors and then see what it would pull out. A little frosting got up his nose and had blue boogies for a few days. A little bath was in order afterwards, but then he got right back to partying...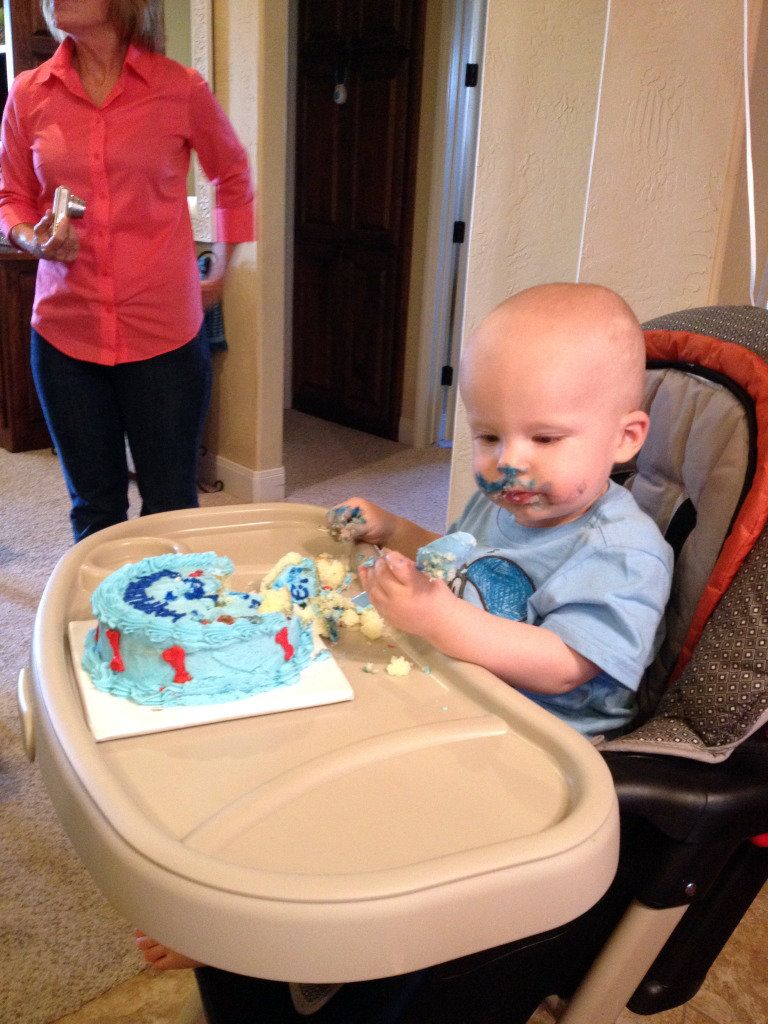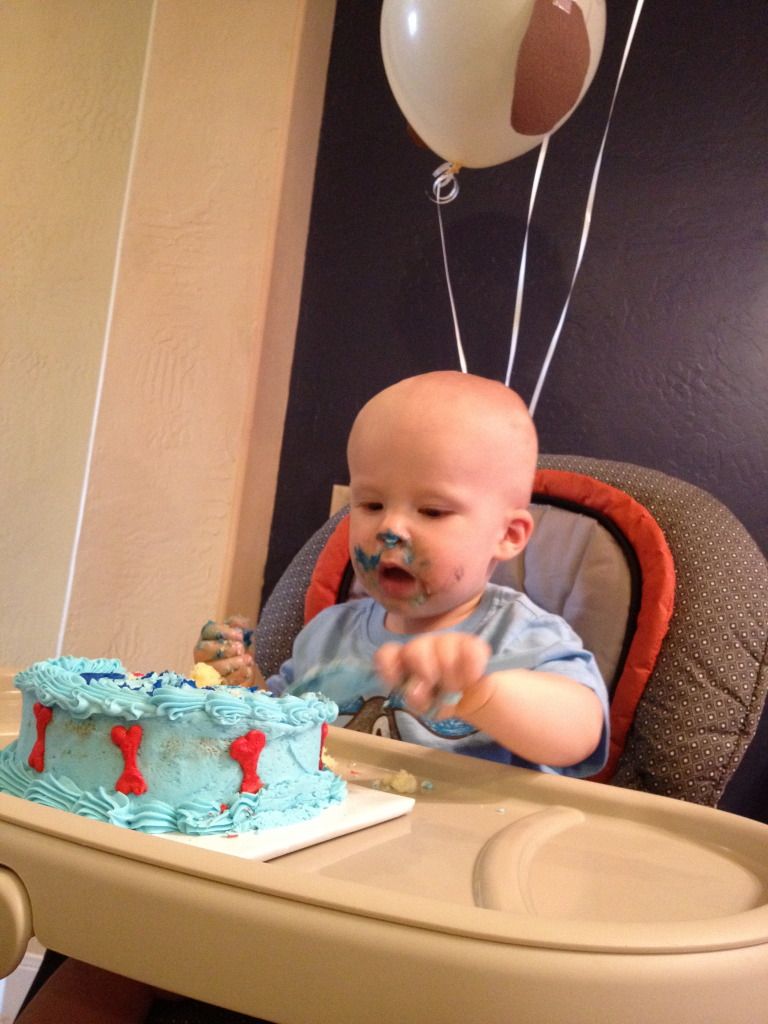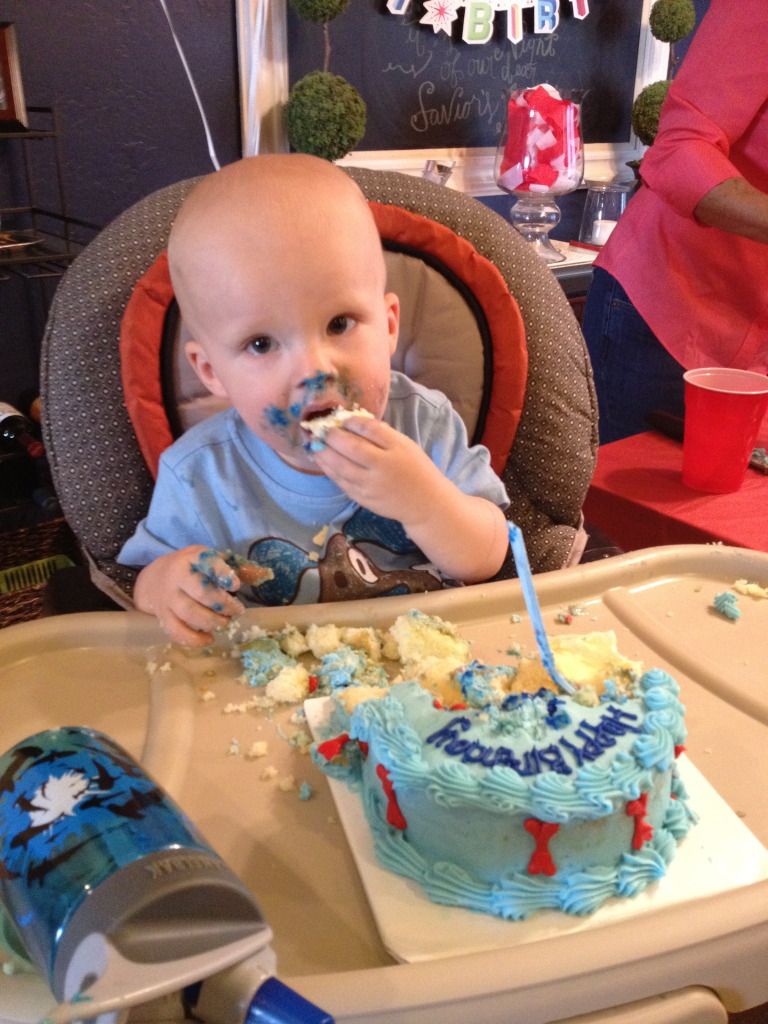 Happy Birthday sweet boy! It has been so wonderful getting to take care of you and watch you grow. You are so loved and I feel so blessed to be your mom every single day.