We are not sending out a Chistmas card via postal service this year, but I do want to send out love to all our friends and family. I sent out an emailed Christmas card, but for some of you I do not have the correct email address, so I am hoping to catch more of you this way. I also am trying to capture some highlights of 2012 and document them so I have them for future reference. Here first is our Christmas letter and then keep going if you want to see a photo review of our year.
We have been wrapping up the year with a busy finish. I just completed three classes this semester towards my Masters in Counseling degree at West Texas A&M. All I have left is a practicum and 600 internship hours before I graduate. Gabe finished his Masters degree in Discipleship Ministries from Liberty University this semester, so he refers to now be called "Master." He continues to work for the family business, HBI Associates, and for some reason they happen to love weekly bring your child to work days :-) We also officially started a non-profit organization this year called Partners in Hope USA which mainly serves families and children of prisoners in Uganda, Africa. We formed it to provide continued support to a ministry we worked with called Wells of Hope when we traveled to Africa in 2009. We are excited for this new venture! Website is to come soon, but you can get more information here

http://asobola.wordpress.com
Michael continues to bring much joy and amazement to our family. He will be 20 months old Dec. 30th and I know I am partial, but he is so smart and fun. He is talking and repeating everything, loves drawing, reading, dancing, tractors, airplanes, being outside, being around friends and family, "fixing" things, and "cleaning." He is going to be surrounded by lots of little babies this year. Michael got his first cousin, Pac, in November (parents, Beth and Chip) and will have another baby girl cousin from my brother, Kevin, and his wife, Kristen, due on New Years Eve. Not to mention, he is also going to have a new baby brother, due March 4th! They will be 22 months apart and I have a feeling great buddies! All in all, it has been a great year watching our little guy grow and discover! We are excited for what the next year holds and hope that we get to share some memories with each of you in the coming year. We are thankful for our great family and amazing friends. God bless you all and keep you safe and surrounded by lots of love.
Gabe, Brooke, Michael, and Baby #2 (coming soon!)
Now for the photos...
We had fun watching this guy grow...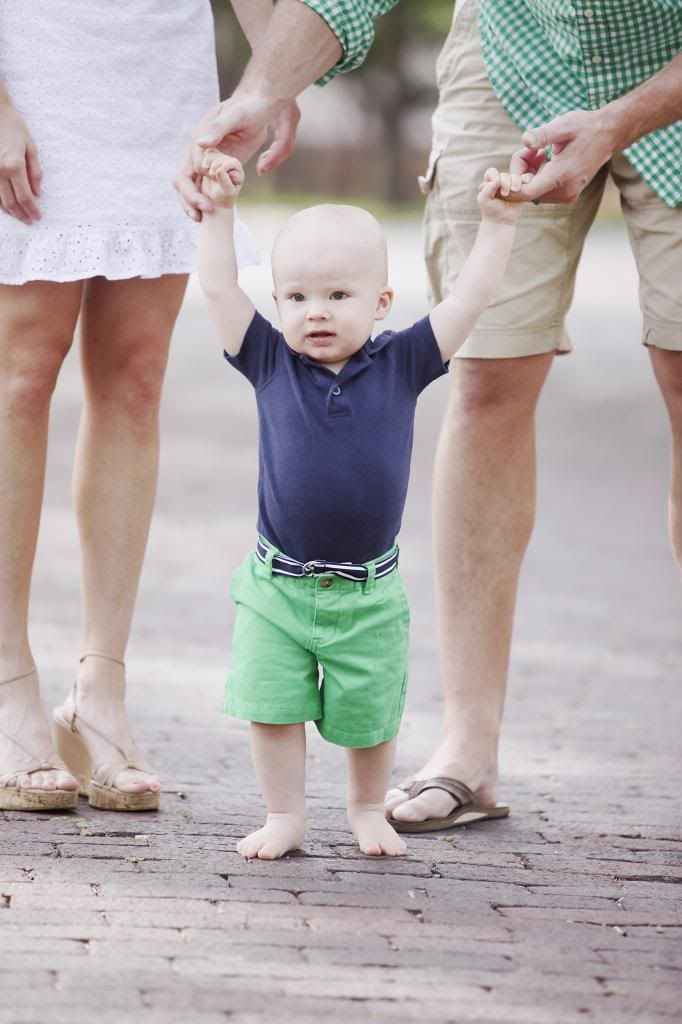 He turned 1 in April and had a puppy party!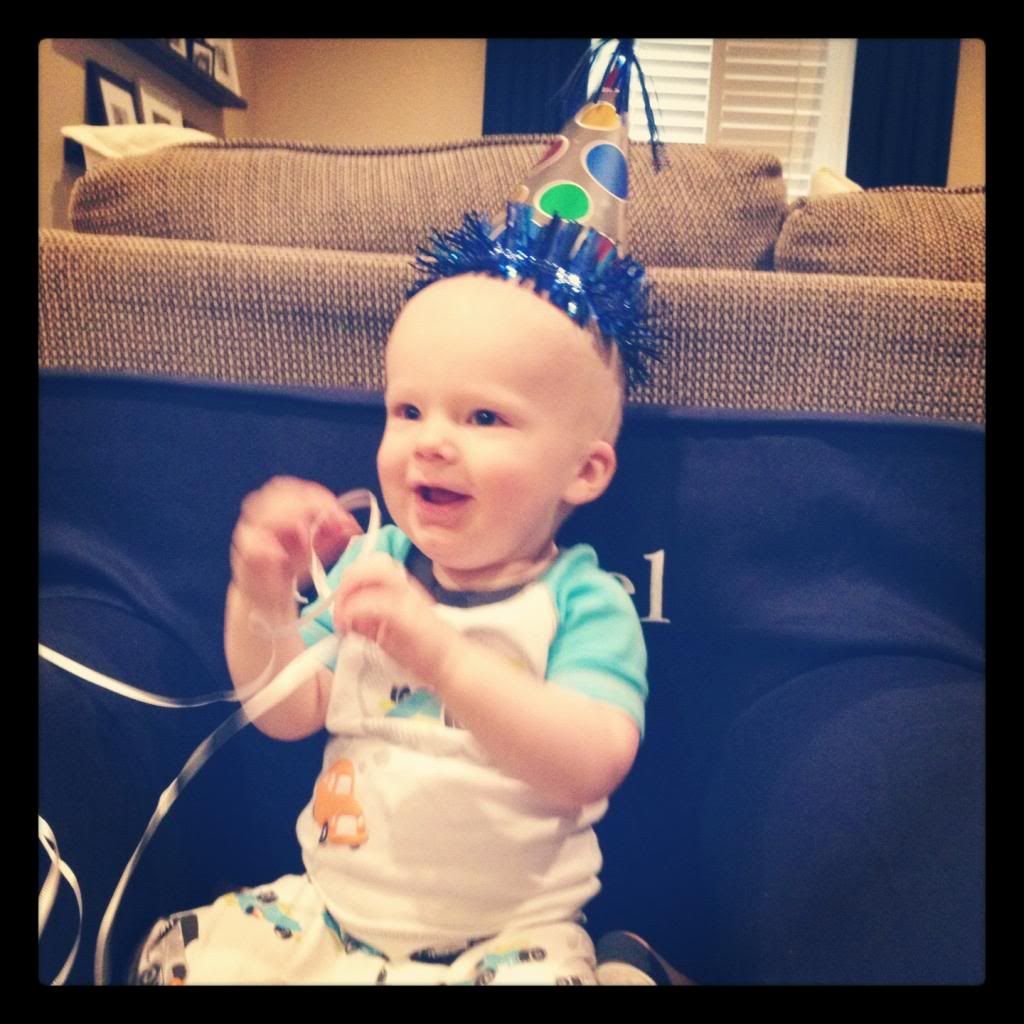 He hung out a lot this year with his grandparents who love him VERY much!
Here he is with Cici and Bumpa...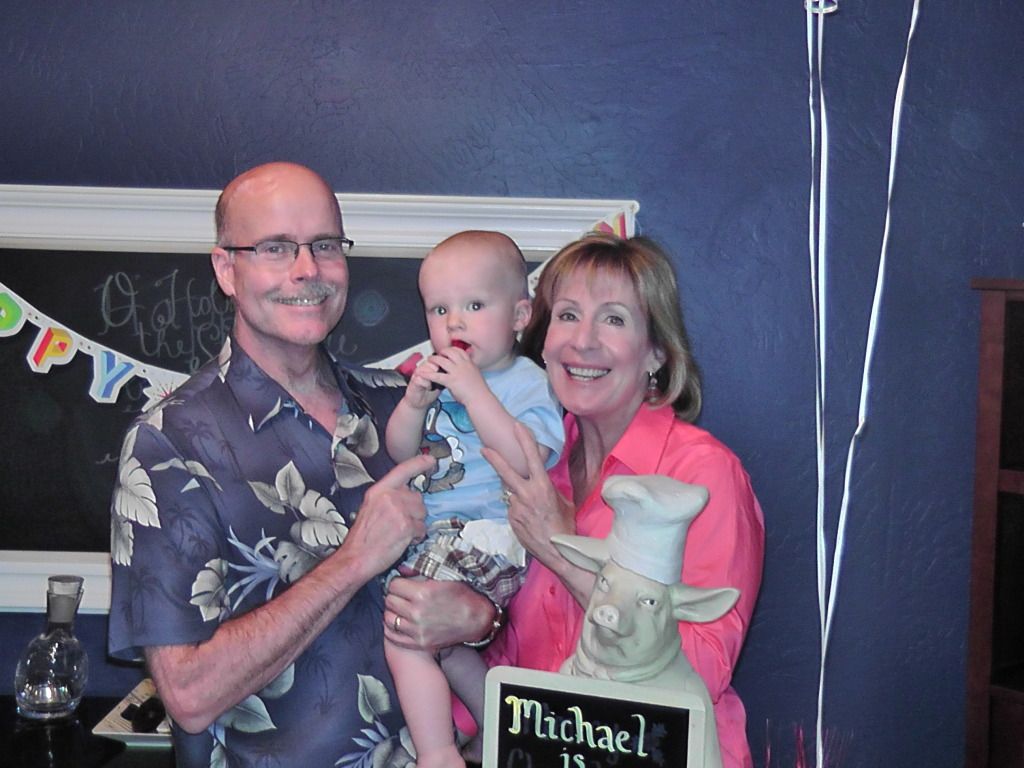 And here he is with Dida and Mimi...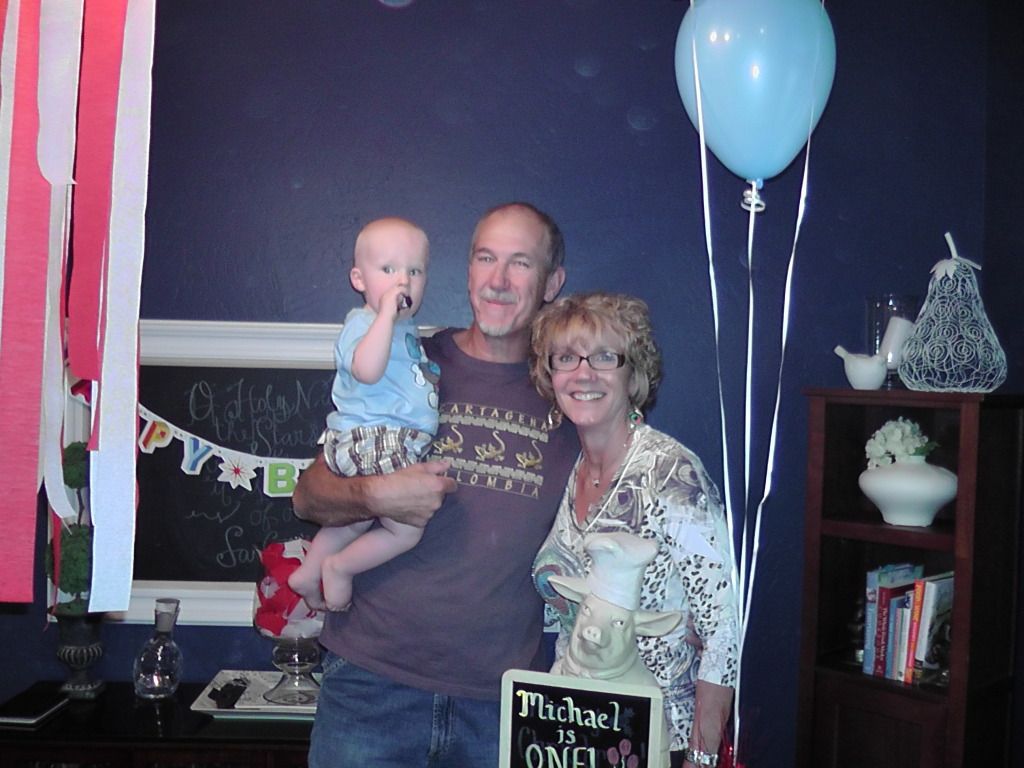 We also went on a few trips this year to visit family and hang out with friends.
We went to Arizona twice so Michael could meet some extended family and also to celebrate my Grandma's 90th birthday!
All the cousins with Grandmommy...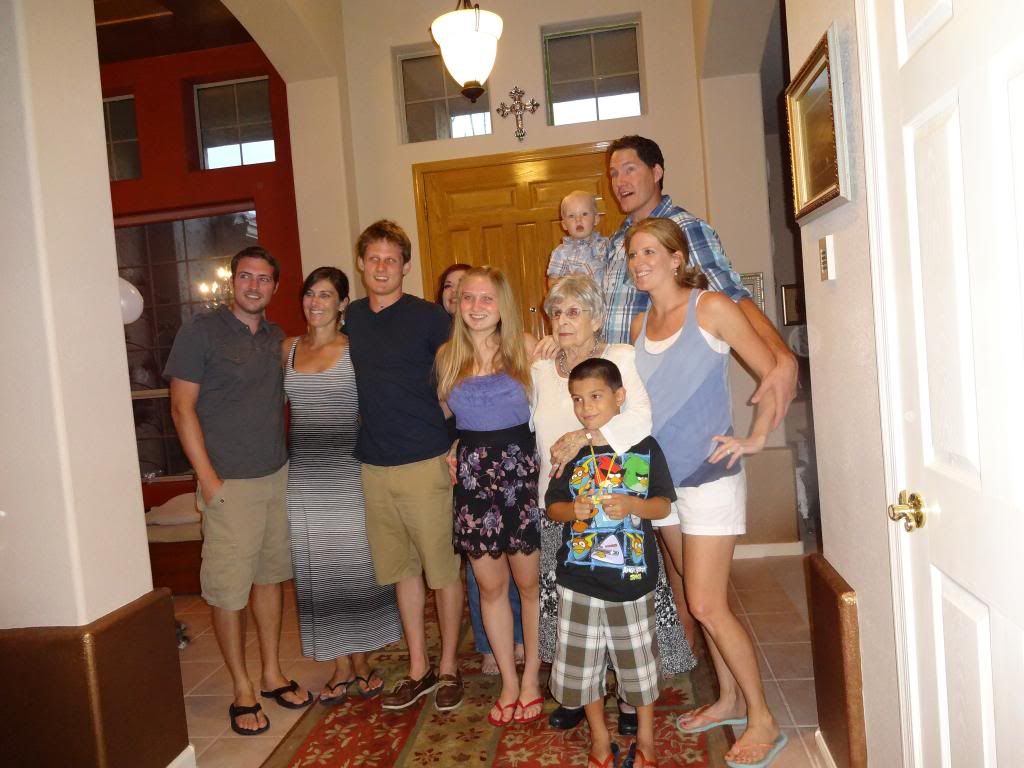 We went on a couple cruises. One we went with our good friends the Beukelman's and the other was a girls trip. Both were so much fun!
Caribbean Cruise with the Beukelman's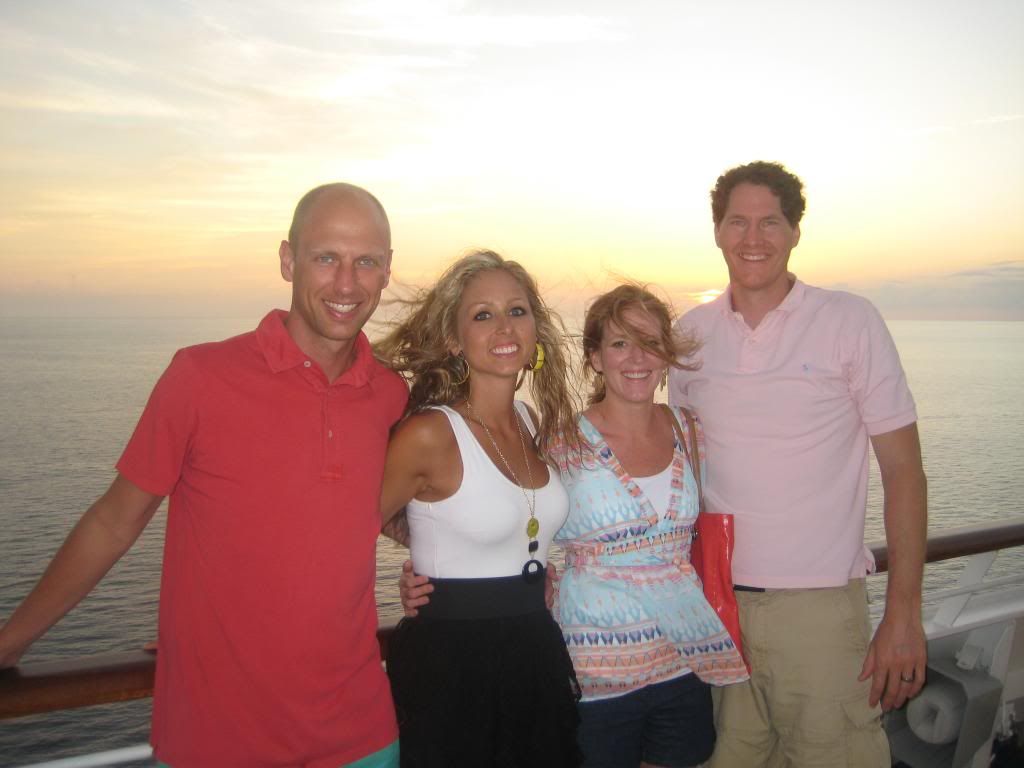 It was a fun couples get a way and maybe the last one for a while. It came at perfect timing because we got pregnant with #2 right when we got home. I'm glad I got to spend some quality time with this guy...
Girl's Cruise with these fine ladies...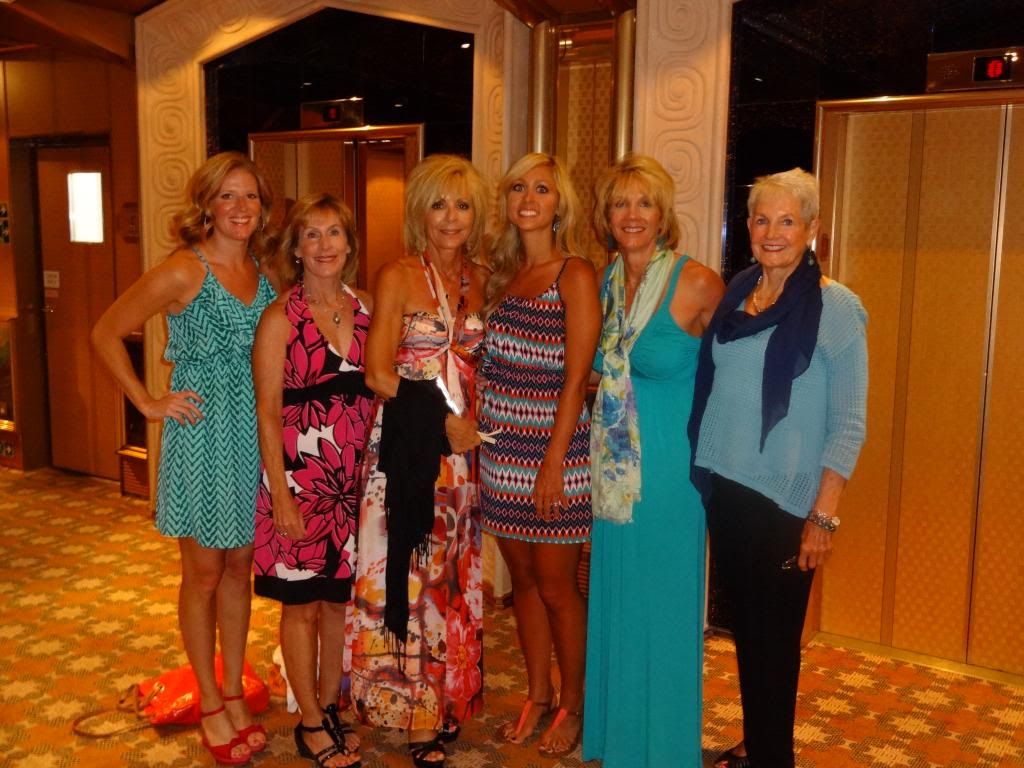 We went to Dallas and couple times to visit family and friends.
Here I am with Katie and Brayden. Michael and Brayden are only 3 months apart and it is only fitting that Katie and I had our first around the same time because in high school we could not do anything apart!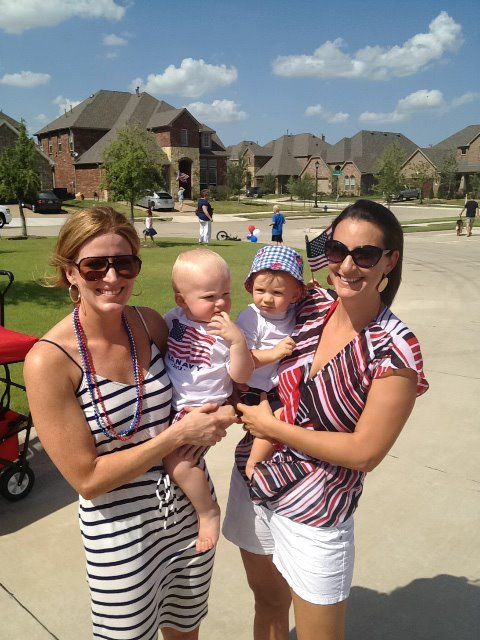 We also took a trip to California to visit these guys...
We enjoyed celebrating their upcoming new arrival at their baby shower. It will be so fun to have cousin's the same age!
Here we realized Kristen and I had both put on a little weight in the middle. What happened?!?!...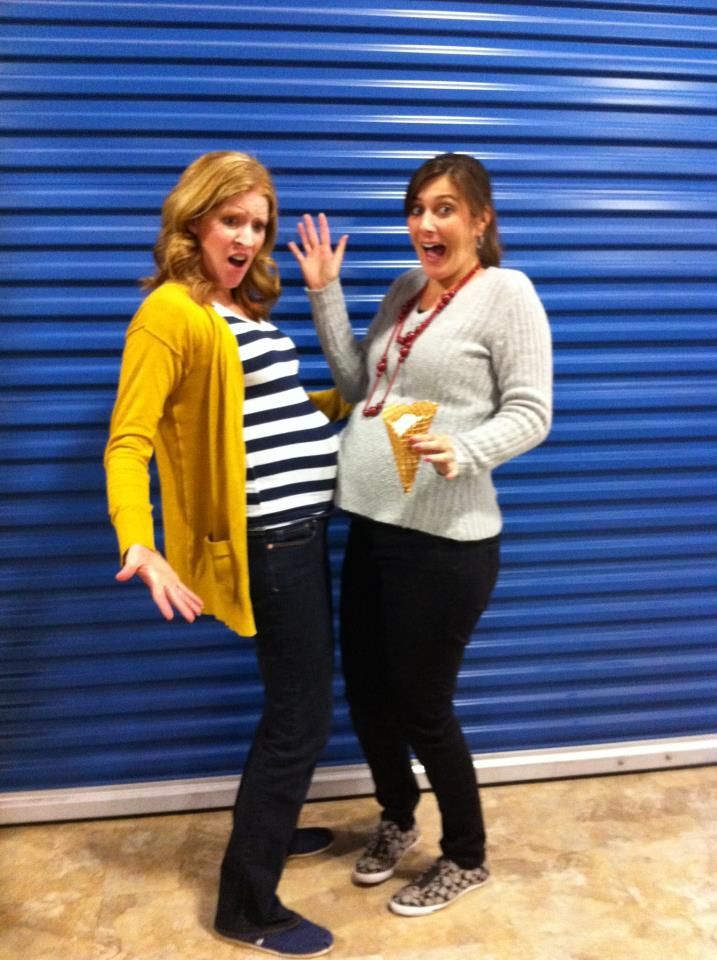 We also added a new member to the family on November 4th, Mr. Prentiss Atkins Castle the Third. or PAC for short. He is an adorable little man and Michael looks forward to teaching Mr. PAC the ways of tractors, airplanes, dirt, etc.
A Skypala/Castle family photo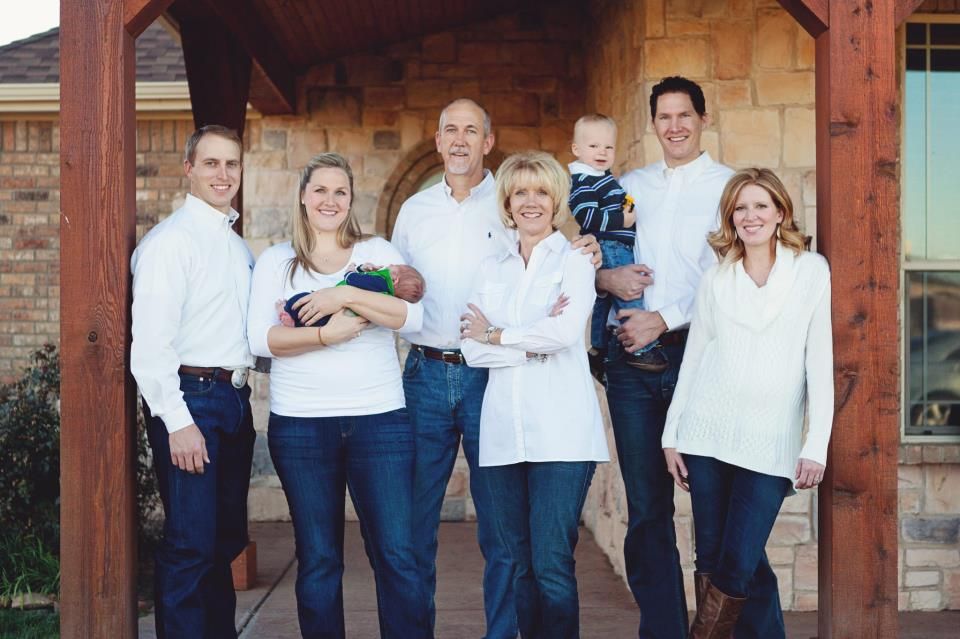 We also continued to support Wells of Hope in Uganda, Africa and by God's miraculous hand we were able to become a non-profit corporation this year. Our corporation is called Partners in Hope USA. We feel blessed to be part of such a ministry that allows us to be a direct help to a vulnerable population and look forward to what the future holds for this ministry. Our main project in 2013 will be to complete the building of a school for children of prisoners. In the picture below you can see the children praying with their hands on the school. With so many things coming together (a list that will continue to grow, I am sure), it is apparent that God hears their prayers!
It has been a great year and we look forward to 2013 with great expectation!
We are so grateful for all our many blessings, especially our friends and family! We hope to keep in touch with you all and make many more great memories.
Much love and Merry Christmas from the Skypala's!