Gabe and I went to Dallas last week and stayed for a long time! Here is the recap in pictures:
Before we left, Gabe grew a mustache for the bachelor party:
While Gabe and his mustache went to a ranch for the bachelor party, Michael and I went on lots of play dates!
I got to see my best friend from high school and her very new, only one week old baby, Brayden Andrew Hilton. Here is a pic of Michael and Brayden. I have a feeling they will be good buds in the future!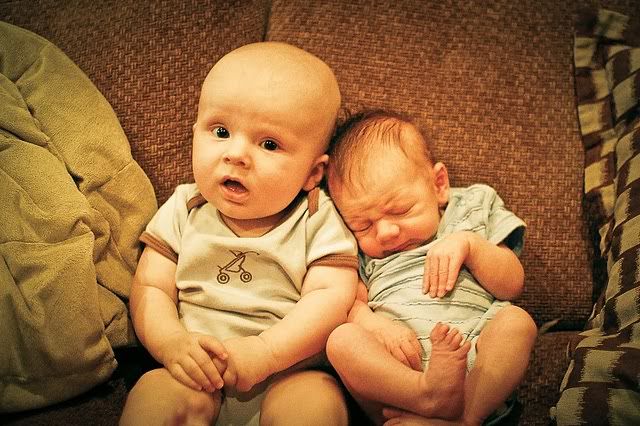 Michael borrowed Brayden's hat for a cute pic: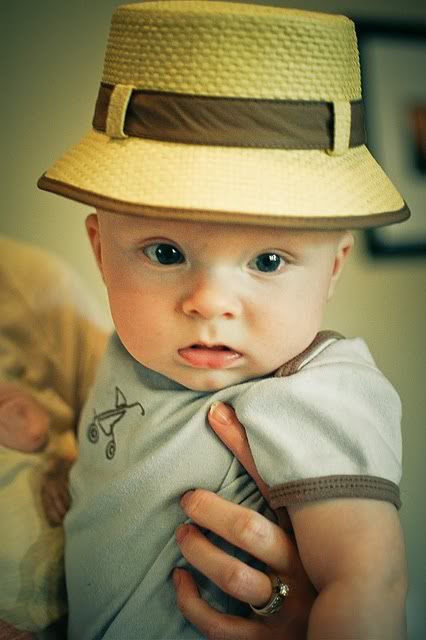 Then we met up with some more friends for another play date. I went to high school, played volleyball with, and maybe even got into a little trouble with these two gals and now we are all grown up and have babies: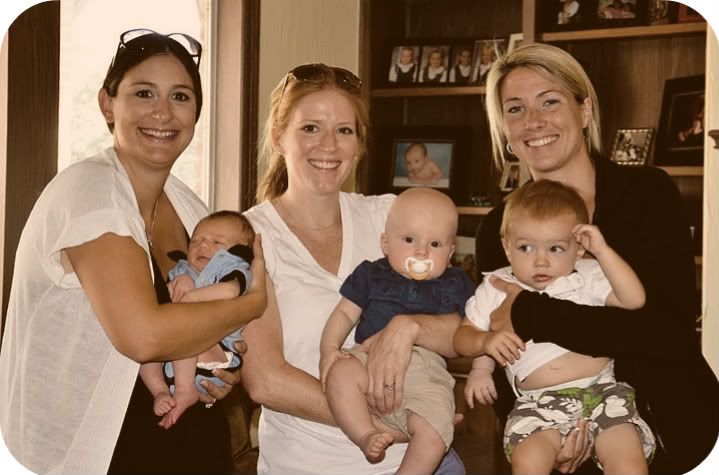 Katie and Brayden (1 week), Brooke and Michael (4 months), Becca and Ryan (14 months)
Here is a pic of the play date group. We had lots of fun playing with our friends!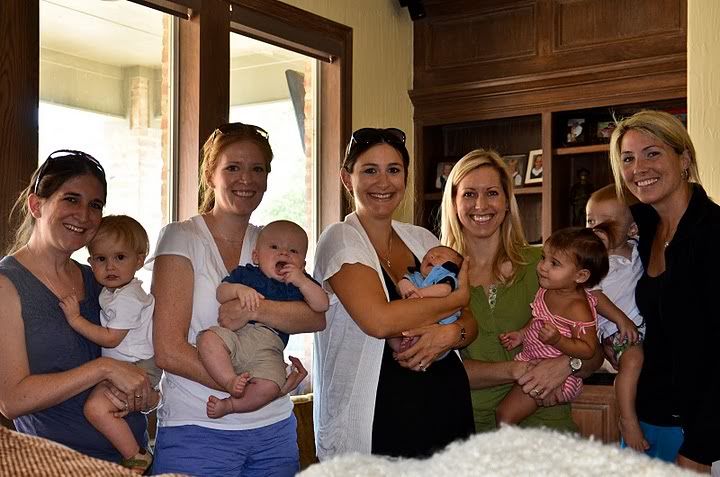 Left to Right (Stacey and Grady, Brooke and Michael, Katie and Brayden, Dana and Sophie, Becca and Ryan)
I also got to meet up with some friends from SMU, my alma mater, and their babies. Nina on the left is expecting a girl in February, Kristin had Luke 2 weeks before Michael, and Kelly had Elliot in last February. I guess it is the time to reproduce. It was fun to catch up although Michael had a minor melt down. Skipping naps makes Mikey mad and he was sure to let me know. Oh well. I guess he can't be perfect all the time ;-)
Left to Right (Nina and baby bump, Kristin and Luke, Kelley and Elliot, Brooke and Michael)
We also made the drive out to Desoto to see Great-Grammy.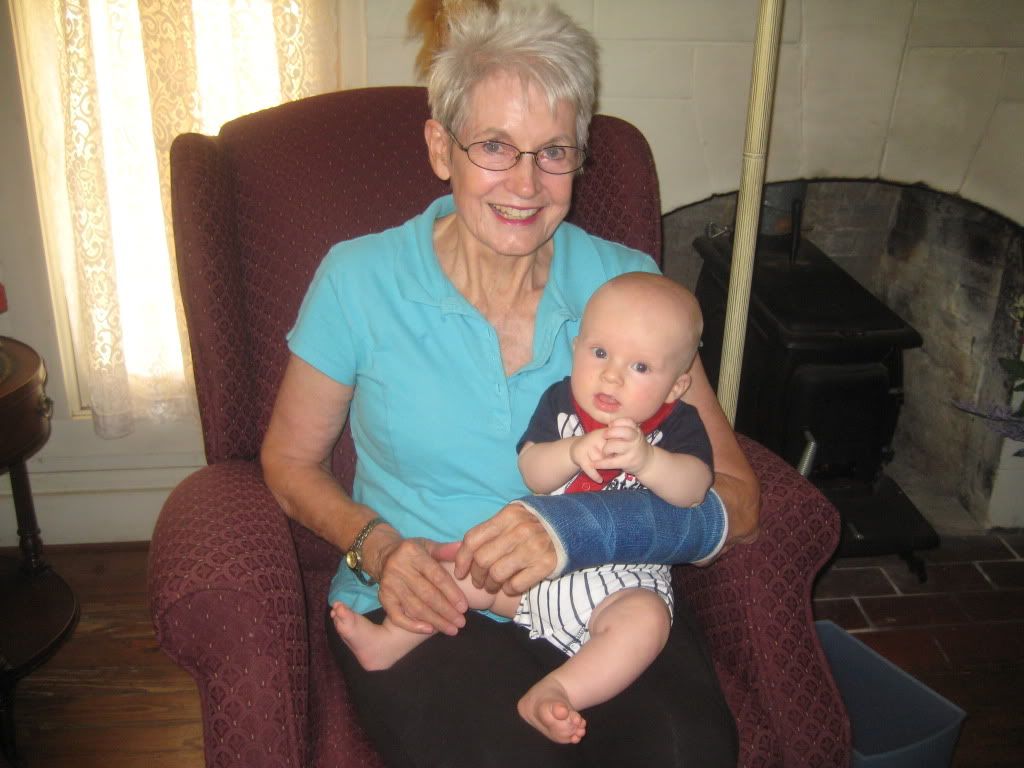 Great Grammy and Michael
I also got to see my friend, Nova, that I worked with at my first job out of college, and a couple from our old small group and their kiddos but I forgot to take pics at these visits.
Of course we also got to spend some quality time with "Bumpa" and "Cece."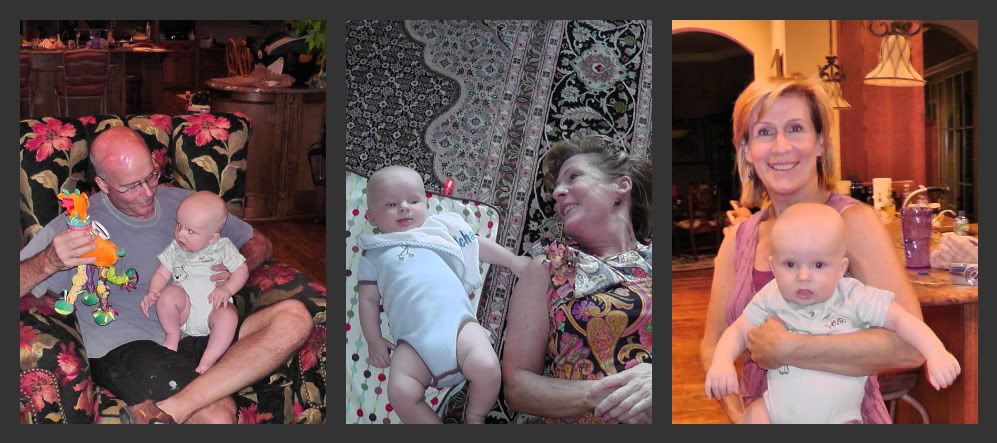 Michael with "Bumpa" and "Cece"
Michael also discovered his toes and got a new toy: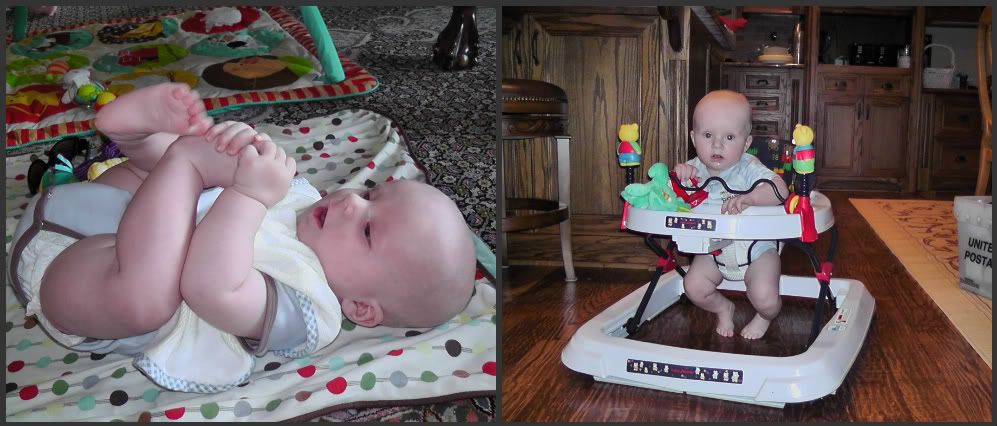 On top of all our visits we went to a rehearsal dinner and wedding for Gabe's good buddy Scott Lavendar and his new wife Margaret. I didn't end up getting to go to the wedding because after all our visits, I was spent. I ended up getting sick, but it was worth it because it was great to see everyone! Until we meet again Dallas... Now I have to go catch up on some rest!